What we do ?
Identified by stakeholders (institutions, non-profit organisations, etc.) as a resource organisation, Entraide Pierre Valdo carries out its three major missions through the implementation of various institutions and mechanisms, with skilled professionals in every field of its activities..
Our framework
Entraide Pierre Valdo has various licenses and specific employment frameworks, granted by public authorities (the state and county councils) to organisations acting in favour of housing and accommodation for the underprivileged. The licenses listed below are some of those to which Entraide Pierre Valdo is affiliated.
Social, financial and technical engineering, (ISFT, in French)
This perennial license involves counselling, support, and expertise in helping people with socio-economic problems, whatever their housing situation may be (tenants, prospective owners or owners-occupants). In the Auvergne-Rhône-Alpes (AURA) and Provence-Alpes-Côte d 'Azur (PACA) regions, the association is ISFT approved for the following departments: Rhône, Loire, Haute-Loire, Isère, Vaucluse, Bouches-du-Rhône.
Intermediation in housing and social property management (ILGLS, in French)
This perennial license relates to the go-between role played between landlords and those in need (rental intermediation, management of social accommodation, etc.). In the AURA and PACA regions, the association is ISFT approved for the following departments: Rhône, Loire, Haute-Loire, Isère, Vaucluse, Bouches-du-Rhône.
Temporary Housing Allowance (ALT in French)
Helps communities and associations temporarily host people when necessary. Entraide Pierre Valdo has this license for a specific activity in Loire.
Social support related to housing (ASLL in French)
Educational measure to help households gain independence when accessing new or staying in existing accommodation, in the form of a one-to-one counselling contract. The association develops this type of activity in Loire (Greater Saint-Étienne) especially for refugees.
Active solidarity income (RSA in French)
Each RSA beneficiary is assisted by a designated counsellor to help set up a professional (and life) project to break away from money problems and the RSA system. The association has this type of license for several of its activities in Rhône, Isère and Haute-Loire through an agreement with the departmental authorities.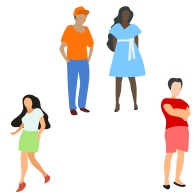 The association also runs several structures that require specific approvals for activities related to sociomedical establishments (ESMS in French) or for leisure and activity in childcare.
Temporary housing centres (CPH in French) for refugees.
Reception centres for asylum seekers (CADA in French)
Housing and social rehabilitation centres (CHRS in French) for families and single people in emergency situations to help them get back on their feet and regain personal and social independence.
Children's home with social character (MECS in French) –for activities in the field of childcare protection.
Day time activity centres without accommodation (ALSH in French) and activity centres associated with school (ALAÉ in French) for leisure and activities.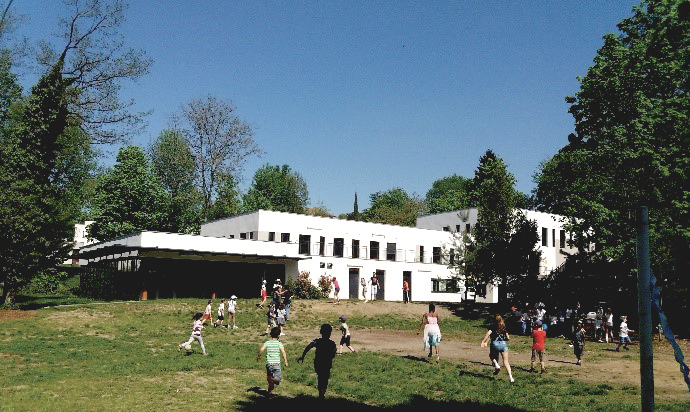 Key figures
406
certified Places in CPH
± 300
specialised measures for refugees (AILE, AGIR, AGIL, etc.)
±
1 500
refugees reinstalled since 2016 (temporary resettlement programme)
30
refugees per year in Haute-Loire (permanent UNHCR resettlement programme)
2 500
places in asylum related centres (CAES, CADA, HUDA)
60
places in HUDA FVV/TEH – emergency housing centres for female victims of violence and human trafficking victims in Isère
550
CHRS and emergency accommodation (HU) places + IML apartments, etc.

31
"MATER" places in Loire
325
child protection places for unaccompanied minors - MNA : Loire, Vaucluse, Rhône, Alpes-Maritimes
30
non specific places in MECS (Vaucluse)
190
children benefitted from places at the Espace Pierre Valdo (ALSH, ALAE, Lyon)
62
Young adults in the ASSAJIE programme in Vaucluse
170 805
People vaccinated against Covid-19 in Vaucluse in 2021
What we do ?