Integration of statutory refugees and assistance during asylum application procedures
Integration of refugees
Since the South American refugees were taken care of in Lyon in 1974, the integration of refugees in France (statutory refugees according to the International Convention of Geneva definition or recipients of supplementary protection) is in the heart of the activities carried out by Entraide Pierre Valdo
Temporary housing centres (CPH in French) host refugees when their status has been issued by the French state Office for the Protection of Refugees and Stateless Persons (OFPRA in French) or the National Court of Asylum (CNDA in French). These public bodies offer socio-professional support to make integration in France easier for the most vulnerable refugees (access to rights, schooling, medical follow-up, social and professional integration, etc.).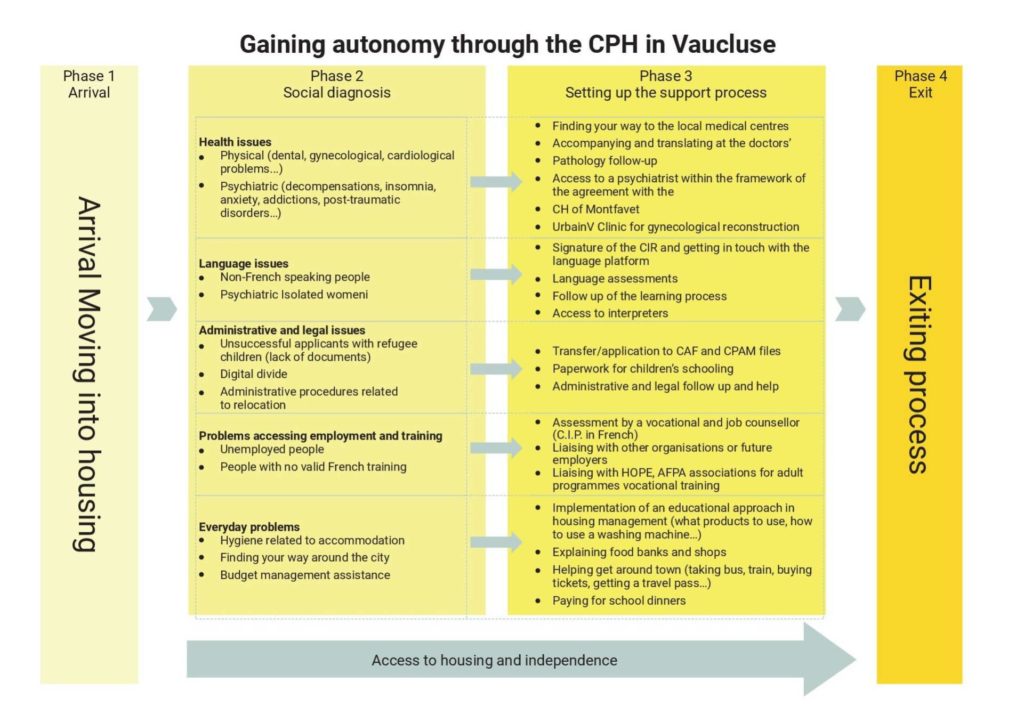 Specialised measures and projects for the integration of refugees
Entraide Pierre Valdo develops specific actions and projects to generally support refugees.
The actions carried out by Entraide Pierre Valdo in various areas are designed to encourage the integration of refugees, in addition to the measures available through various public services within the framework of common law and the integration contract (CIR in French) implemented by the French Office for Immigration and Integration (OFII in French). They aim firstly to help access to statutory rights (residence permits, social security and family benefits, access to health, in particular mental health, help in parenting, access to banking, and driving license exchanges), but also to help refugees access housing, employment and training.
In this field, Entraide Pierre Valdo is also strongly committed to an specific individualised support mechanism called AGIR, in French, which gives each refugee a unique state-approved access point at the county administration offices and a coordinated and uninterrupted pathway towards accommodation and employment.
Resettlement consists in taking care of refugees when their first registration as refugees or asylum seekers needing protection was outside France. Resettlement in another European country having already granted them a permanent residence permit is one of the processes which makes it possible for refugees to legally access a country in the European Union.
In this particular field, Entraide Pierre Valdo is involved in two programmes: one controlled by decentralised state services to register families from the Middle East or sub-Saharan Africa with French regional administrations; and the other for reception and integration, in France, particularly of vulnerable refugees for whom the UN Refugee Agency (UNHCR) has granted protection in countries (known as of the first country of asylum) without being able to commit to sustainable and effective protection to them and/or prospects for integration on the long term. Entraide Pierre Valdo has been a part of this specific programme since 2011 (registrations in Haute-Loire).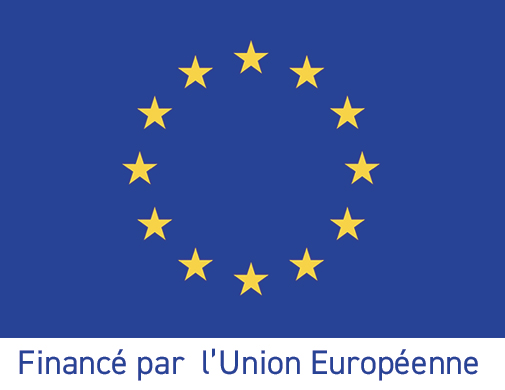 Resettlement programmes for refugees are supported by France and the European Union within the framework of the Asylum, Migration and Integration Fund
Relocation programmes consist in registering refugees in France who have arrived via Greece. This is possible thanks to the solidarity between European countries that are not the place of initial registration.
Projects associated and targeted to the needs of refugees
Entraide Pierre Valdo supports mechanisms, measures, and programmes in developing innovative and specifically targeted projects, for example, digital divide and eco-mobility.
Digital inclusion of refugees: the NUM' R project is conducted on an interregional scale.
150 refugees have been welcomed, trained, and supported in 7 departments: Rhône, Isère, Loire, Haute-Loire, Ardèche, Vaucluse, Lozère in 2021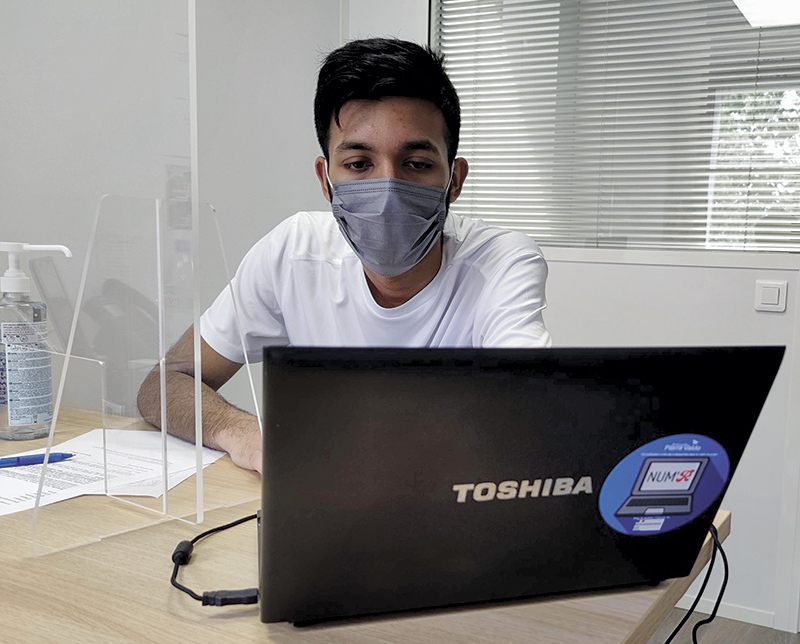 More generally, Entraide Pierre Valdo is actively involved in the follow-up of the development of international, European, and national policies, related to refugee integration. In this respect it takes part in stakeholder networks and discussions organised in various occasions: UN (Annual Tripartite Consultations on Resettlement (ATCR), European networks such as ECRE (European Council on Refugees and Exiles (ECRE) or the SHARE network of European resettlement stakeholders.




---
Specialised structures
The first reception centre for asylum seekers (SPADA in French) is a qualified structure in the Loire department. This specialised structure where an asylum seeker should be oriented upon arrival in France undertakes the first appointment of the applicant with the single desk contact point for asylum applications (GUDA in French) which is a gateway to combined prefectoral and OFII services. Thereafter, the SPADA ensures the support and housing of asylum seekers that cannot receive an accommodation during the examination procedure.
The SPADA of Loire acts within a collective solidarity group for the reception hubs in Auvergne Rhône-Alpes, each of them assigned to third party operators. The activity is carried out in close collaboration with the relevant Head of OFII of the area.
The centre of reception and evaluation of the administrative situation of newcomers in the area (CAES in French) allows to obtain the necessary information to register an asylum claim and be redirected by the OFII to the relevant housing structure according to their administrative status.
The reception centres for asylum seekers (CADA) and emergency housing centres for asylum seekers (HUDA)
The reception centres for asylum seekers (CADA) are part of the sociomedical establishments (ESMS), subject to the social action and family code (CASF) regulations on the one hand, and on the other hand of the code for entry and residence of foreigners and right of asylum (CESEDA) as far as the modus operandi is concerned (specifications, residence contract, rules and regulations, terms of entry and exit). Their purpose is to ensure the reception, housing, and social and administrative support of those whose asylum application is processed in France, during the examination of their application. The contributions cover amongst others, application for the universal health coverage (CMU in French), medical follow-up, transcription of asylum applicants' accounts so that their applications can be registered to the OFPRA within the required deadline, applications to schools for school-age children, preparing their future departure from the structure. Exiting the programme means informing them and following-up their asylum application. More precisely, if they gain the refugee status they are redirected to social housing and employment services. However, if rejection of their application, they are informed on the right to appeal and the assisted return schemes.
The association manages places within the emergency housing centres for asylum seekers (HUDA in French), whose missions are similar to the CADA with specific support for asylum seekers who fall under the Dublin Regulation.
The CADA and HUDA are part of the national reception scheme run by the Ministry of the Interior and OFII. They are specific to asylum applicants (single people, single-parent families, families with children) registered in the association and are positioned in collective housing or in diffuse apartments. Close support is always provided, particularly in the form of "home visits".
Residents participating in local eco-citizenship initiatives
(photos)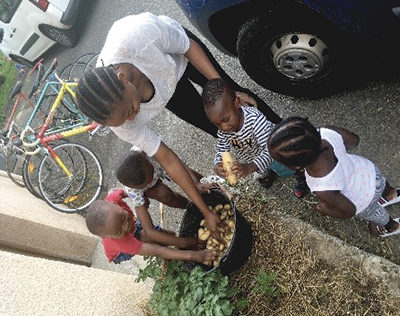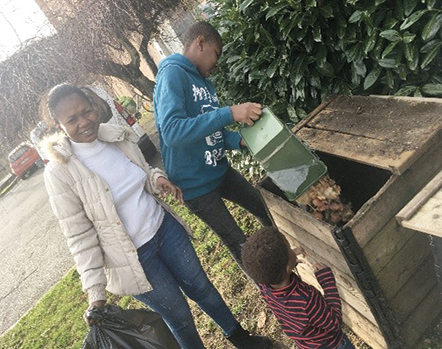 Saint-Didier-sur-Rochefort, CADA residents are part of the local group dynamics.
The residents (421 of them in 2019) expressed interest in living in a healthy and ecological environment and this inspired many individual and collective initiatives with the CADA greatly contributing to: composting and organic permaculture, recycling waste and implementing pedestrian routes towards strategic places. All CADA residents are involved.
.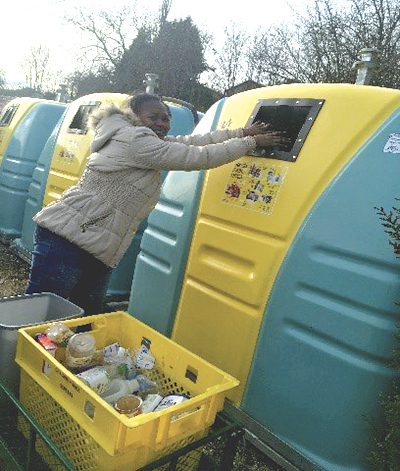 Work carried out around the recognition of human trafficking victims
Acknowledging the status of human trafficking victims is generally recognised by the OFPRA or by the National Court of Asylum or those who arrive at the HUDA Victoria, a specialised structure devoted to female victims of violence and human trafficking in the region of Grenoble. However, it is extremely important to prove that the victims have been isolated from the network. Unless this is proven, international protection is not granted.
Thereby, significant research is done by an expert team to provide evidence on this specific point. This includes several steps:
Assistance in filing complaints with the police or forces (gendarmerie) and reporting violent actions, pimping or human trafficking. However, the procedure is long and complicated as most of the women who have been taken in by the HUDA were victims of human trafficking in European countries other than France, mainly in Italy. The police services with which we are in contact cannot carry out investigations when the events take place abroad. Letters of complaint are written and sent to the prosecutor. It is a major step in the asylum application but also, in the personal path with regards isolation from the network.
Working hand in hand with associations such as the Amicale du Nid and L'Appart who offer long term support to refugees hosted, and the Solenciel, an association that helps female victims of human trafficking to access employment